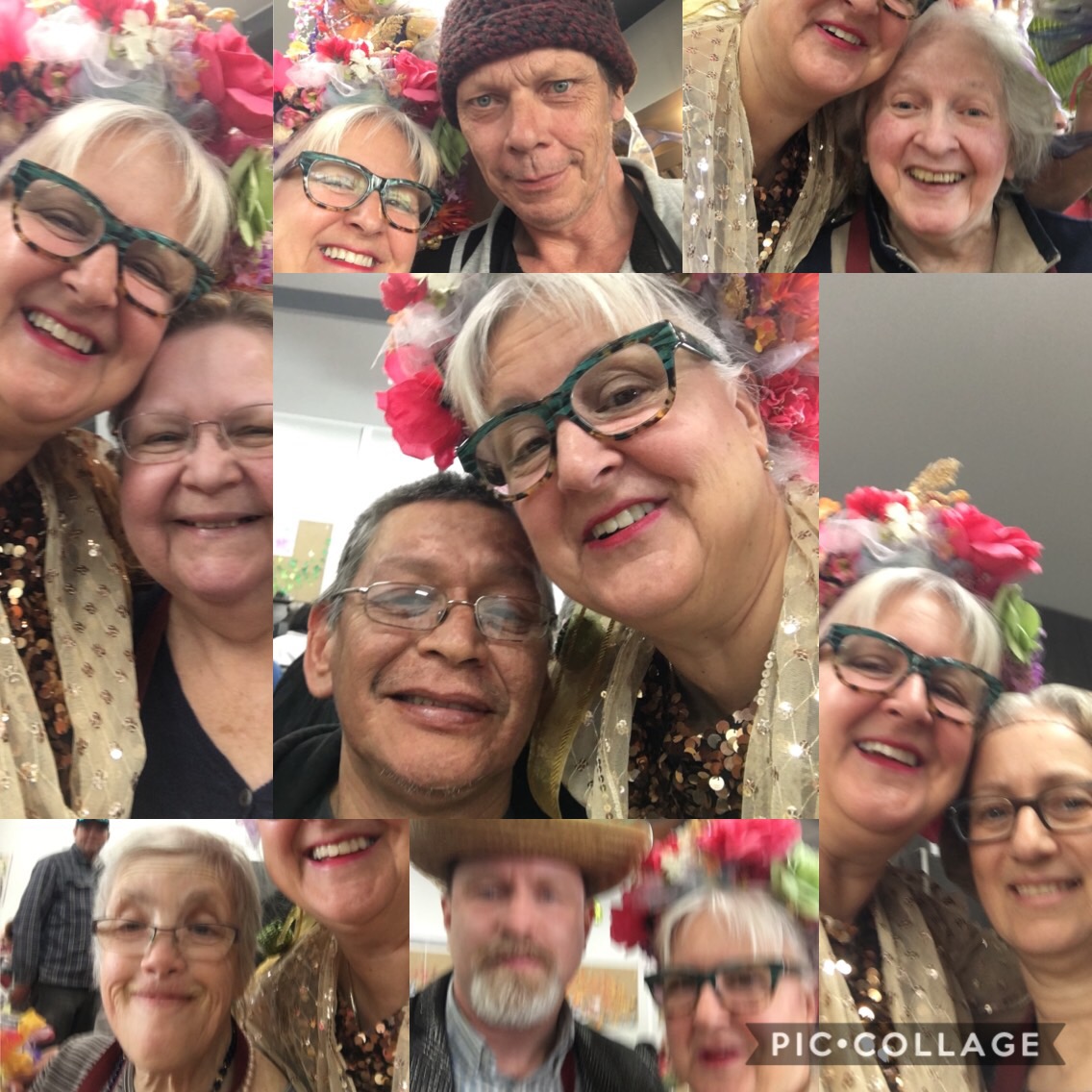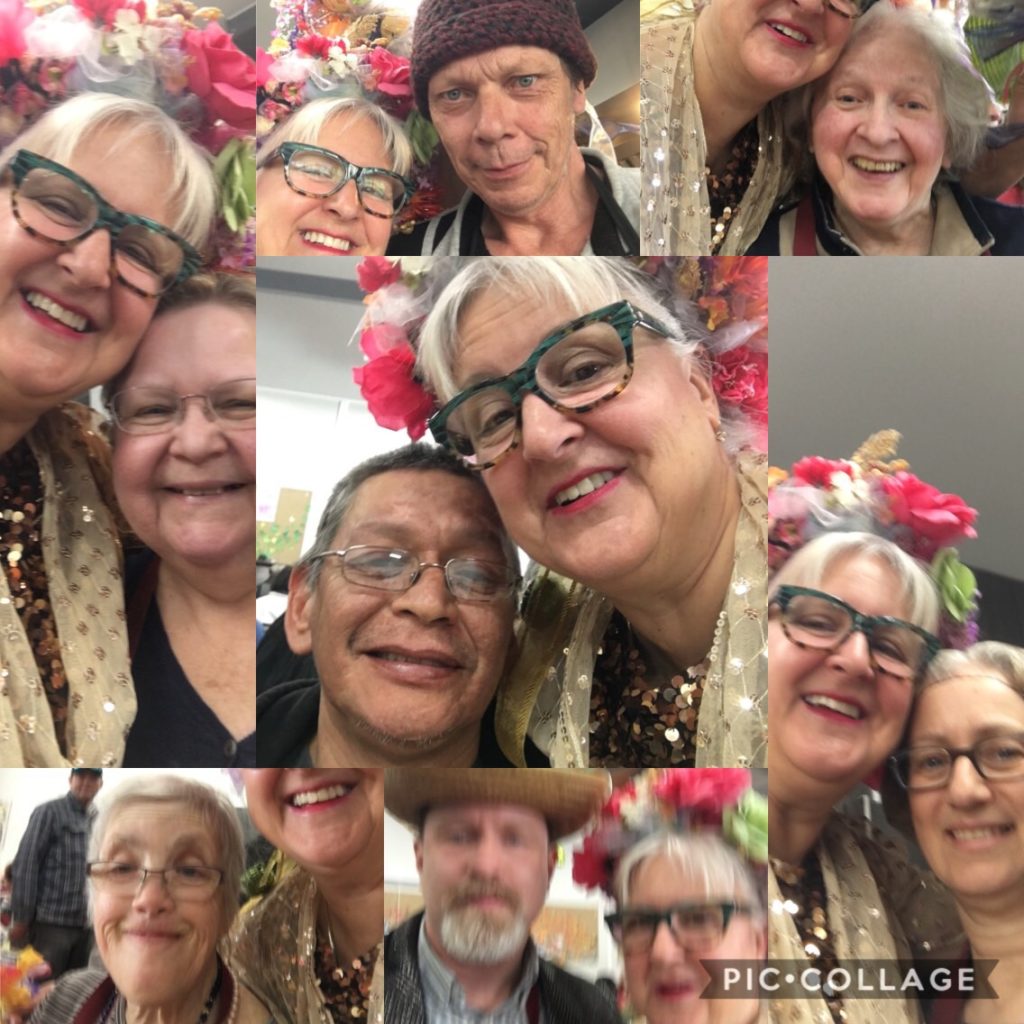 900 fairy years ago, (earth year is 1958) in a hot and humid land called Windsor, a wee fairy was born to a Ukrainian Princess and Polish Prince.
Her name, Mary Catherine, reflected her perseverance, high energy and merriment. As a ten-month-old walking baby, as soon as her mother turned her head, MC was known to adventure out of her backyard shirtless and in a diaper.
As a toddler she loved wearing gowns, giggling and gabbing with another who would listen.
Most of her childhood was spent growing up in the suburbs of Montreal. By 25 after university, she moved to Toronto where she met and married her Elf King, Mark.
In their first year of marriage, she went to Teacher's College at University of Toronto.
Teaching, A Break, and Back to Teaching
In 1984, MC began her teaching career with Dufferin-Peel Roman Catholic District School Board. Her desire to infuse the workplace with fun was evident with her appearance at a staff meeting as a Super Fuzzy, her attempt to add fun and provoke staff to think of the importance of compassionate teaming. She began her career as an itinerant computer teacher then ended it in teaching heaven as a kindergarten teacher.
During the Break & Writing Begins
Her break was filled with the following creative projects:
Business
A sole proprietorship, Knotty Fashions (fabric jewelry craft business featured on Marilyn Denis' City Line)
A fabric jewelry partnership Asymetrix
Founding The Governor's Lane Resident's Association
Establishing Rolston House – a bed and breakfast out of their subdivision home
Writing
A story and poem written after the birth of each of her sons
In Search of Something Green
Sassy Frass (Both stories featured Nanabanana and Grandpoobee, my parents and their chalet in the Laurentians)
Return to Teaching & the Birth of Joie de Vivre
Simultaneously, MC established Joie de Vivre, a business committed to presentations and writing that celebrates servant leadership, staff recognition and celebration, in addition to tributes for anniversaries, retirements and birthdays. She reduced her teaching to part-time for eight years to make time to balance the business with teaching and assisting her parents during her father's battle with cancer.
She eventually switched schools to Highview where she taught primary/junior grades and continued her secondary passion of working on school wide social skill programming augmented by Dr. William Glasser's Choice Theory . She wrote a set of 11 rhyming social skill stories which with the assistance of a $1,000 grant, were acted out by the students of Highview and filmed by Doug Lenz and a team of Mohawk College students.
Check out the video Problem Solving With O's
During this time she devoted spare time to writing poetry and in 2010, Her poem "Fallen Starfish" placed 34th in the Writer's Digest 5th Annual Poetry Awards.
Retirement, Self-Publishing, and a Documentary Short
The film features her Elf King, Mark as he embarks on a journey interviewing five artists (Ted Nisker, Keith Cains, Daniela Hassman, Susan Isaac and Odette LaRoche) who encourage him to explore art as a new hobby. He visits studios, speaks to some of their students and has hands on experiences with sketching, painting, blow art and traditional acrylic painting. With fingers crossed, they are awaiting acceptance to a variety of film festivals.
MC currently lives in Comox, B.C., where she hopes will be her happily ever after home. In the past year she has self-published two more titles, Abbey's Dental Jewel and Max's Mindful Farming-focus Finger-frames, both of which she has illustrated. She currently has 40 stories in her writing stable and has five more stories on the 'writing burner'. MC spends her time writing, blogging, reading, traveling, knitting crazy hats, painting, sketching and walking daily to the Goose Spit Beach Park. When the tides are low she walks the beach saving starfish.