I present you with three questions…
How many of you have dreamed about writing a book?
How many of you have thought just the opposite, I could never write a book?
How many of you have thought I'd love to write a book but I'm not a writer?
Mohamed Ali once said: Even the greatest was once a beginner. Don't be afraid to take that first step.
So here is your first step…. take out a piece of paper and something to write with, or a device than you can type on.
It is said that you should write what you know, hence retrieving memories that have the potential to be the inspiration for your writing. I am going to give you a few minutes to jot down your answer to the following:
1-3 favourite family memories.
The funniest family event/memory.
A most inspiring family member and three reasons you feel this way.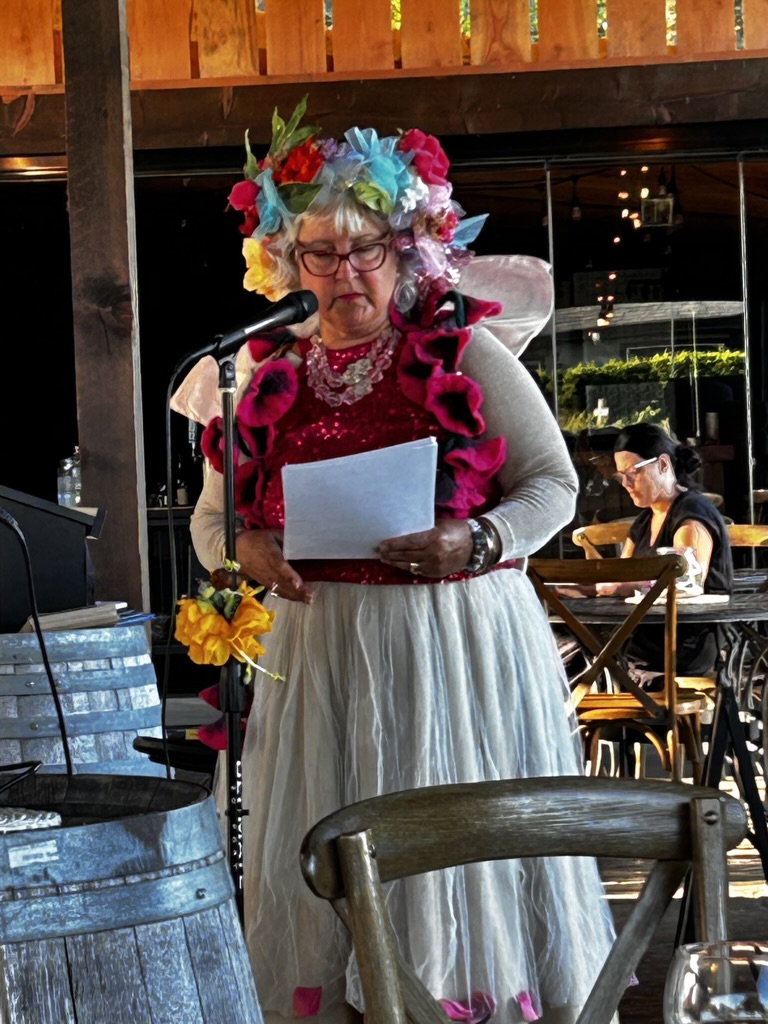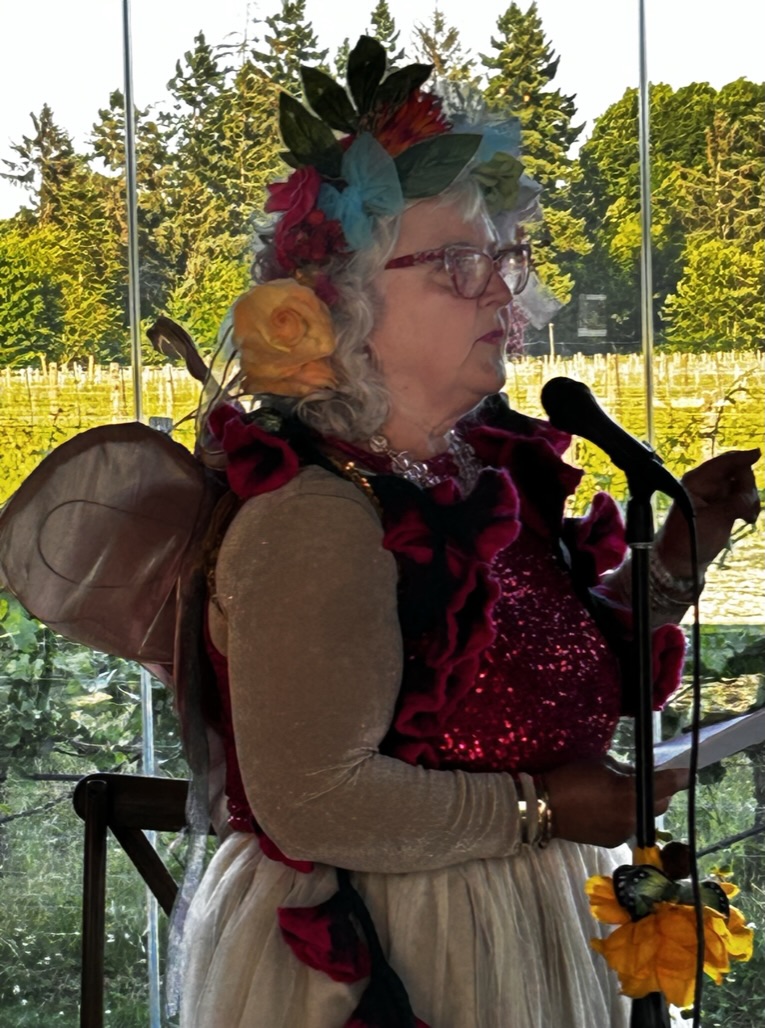 In this blog, I will share my 34-year writing journey with the hope of accomplishing the following:
Whether you are a parent, grandparent, teacher, manager, friend, daughter, son, or let's just cut to the chase, a living breathing human, we are all leaders in some capacity. I hope to inspire you to think of framing the way you guide or coach others by telling and reading stories.
I hope you might consider penning your own stories whether in a journal or a computer, by creating your own bound books, through self-publishing, or by completing a manuscript and sending it off to a traditional publisher.
I hope that you might consider the picture book as one of the most powerful tools teaching tools for all ages that introduces and reinforces lessons, stimulates discussion, triggers the imagination and best of all, gives people permission to cuddle up and share the written word.
Last, I hope that my journey as the little engine that could in aiming to produce 20 picture books and my attempts at illustrating will inspire you to try something new or begin a task or activity that your own lack of confidence has been a barrier to.
I will weave these points as I share my journey in publishing 14 picture books.
My background? I taught elementary school for over 23 years, finishing my career as a kindergarten teacher. I have written 2 business parables, a sizable collection of poetry and I have over 40 children's stories in my stable. I have uploaded over 315 blog posts on my website covering topics on literacy, education, parenting, creativity and growth mindset. Since retiring, I have self-published 14 picture books with a 15th on the way.
I began my teaching career with Dufferin Peel Roman Catholic Separate School Board as a junior grade teacher. I took time off to have children, be a stay-at-home mom and pursue entrepreneurial projects, such as a fabric jewellery business, being a preschool cooperative volunteer, founding a resident's association for our subdivision and running a bed and breakfast from our suburban home. Seven years later, I returned to teaching with the Hamilton Wentworth District School Board, a public school board. I evolved into becoming one of the social-skill leaders and mentors at the various inner-city schools where I taught.
Did I always write? NO! Did I want to write? Yes, desperately! My closest childhood friend, Patricia was a very talented writer from elementary school onwards. She even won a contest in grade 5. I was envious! Once we hit high school I was involved in the newspaper and yearbook, but my writing confidence remained wobbly as I tried to rebuff the feedback from my English teacher who would mark up my paper with red pen comments like, wordy, awkward, circular argument, disorganized or get to the point. It was disheartening. I began journaling in high school (what used to be known as Dear Diary) and slowly waded into writing poetry or reflective pieces. I was the young person who said, "I am not a writer"!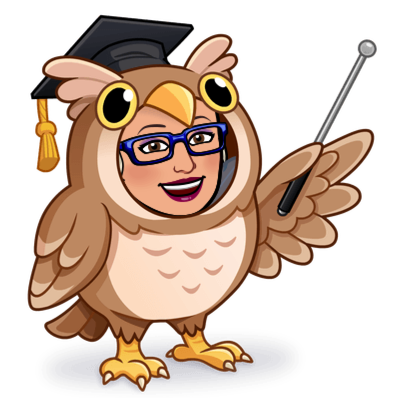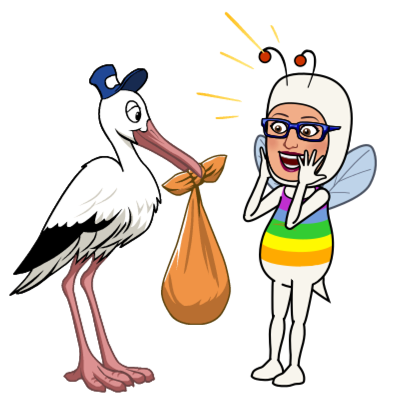 Eventually, I went to a teacher's college and got married. My husband bought me the bad spellers dictionary for our first Christmas together. Yes, if I had to take a spelling test to get into teacher's college, I may not have made it, (I think there is some neurodiversity going on).
It was when we had Matthew that emotions overtook my soul, and I wrote and illustrated a mini personal picture story. I continued to journal and then eventually wrote to my mother, on several occasions, in attempts to heal and improve our relationship. The writing practice slowly increased. I was realizing that it had therapeutic benefits.
Our second son, Andrew was born 2 ½ years later. Again, I was inspired to write a poem about my birthing experience. Enthralled with my motherhood, my writing started to morph from journaling and poetry to writing children's stories, that were inspired by our own family. These stories were a way to preserve our family memories and even enhance them.
As a teacher, a comfortable speaker, and a wannabe writer, I've always known that sharing story is powerful. I've routinely infused my lessons with dramatic storytelling.
We communicate through stories. The best stories are those that are rooted in personal experience and reach in evoking the listener or reader's emotions and empathy. Stories teach. Stories have the power to heal. Why are 12-step recovery programs rooted in sharing stories? Because they are powerful and help heal both the storyteller and the listener.
During my writing journey, this message has been reinforced by the following authors:
Robert McKee – Story
Julia Cameron – various books such as The Artists Way
Daniel Pink – A Whole New Mind …Why Right-Brainers Will Rule the Future
Chase Jarvis – Creative Calling
Betty Edwards – Drawing on the Right Side of the Brain
There have been more that have offered inspiration for my writing which I have attached to the end of this presentation.
In the classroom, written word builds our cognition and literacy skills. An expectation for elementary classroom pedagogy is that at least 15-20 minutes a day be spent reading to the children whether picture books or chapter books. This is considered modelled reading. Often, we teachers will enhance the experience by inviting the students to chime in, engage the students in readers theatre (which is essentially acting out the story) or provide hard copies for the students to silently read along with the teacher. It has been proven that this improves literacy development and the love of reading.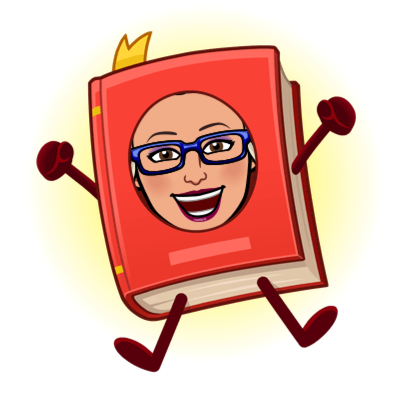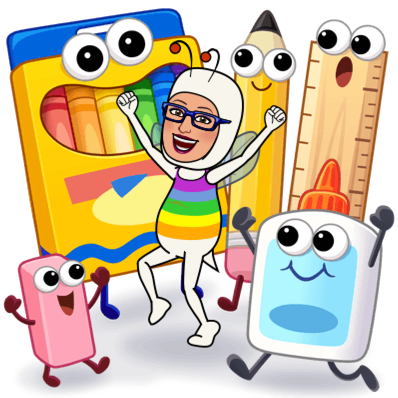 As a teacher, parents would approach me about homework, asking for assigned worksheets. I would promptly respond the BEST homework you can do with your child is read to and with them nightly. A great resource to help emphasize this point is Meghan Cox Gurdon's The Enchanted Hour. Ms. Gurdon, a widely published US journalist, puts for a compelling case, backed by research, illustrating the power of reading aloud, from parents to children or adults to adults. The benefits of reading aloud are undeniable.
As I previously mentioned my first stories were based on observing my sons and family members, such as my parents. My first story was In Search of Something Green. When our children were small, our summers were spent at my parent's cottage in the Laurentians, an hour and a half north of Montreal. I would watch my father coach and play with our kids. He loved putzing around the chalet with his various projects. We called him the Grandpoobee. He would take our kids out on the boat or go swimming. Both boys would follow him, but it was Matt who saw him as a king and was very receptive to his guidance. As it turned out Andrew had no issues with swimming, but Matt struggled a touch and really struggled with diving off the dock. It was my father who persisted in encouraging him to find the courage. The story reflects the relationship between Matt and my father.
On the other hand, my mom was always serving others with the food and cleaning. The kids called her nana, much to her wincing. She wasn't a fan of nicknames and if truth be told was quite serious and formal, as such I think would have preferred being called Grandmother. She wasn't particularly playful or even engaging with the boys, as she took her role as the household manager very seriously. I wish she could let go more. I would organize various fun and playful activities and typically she would watch but not engage. Consequently, my yearning for my mom to take a more playful role motivated me to write her character differently. Much to my mom's chagrin, I named the grandmother, Nanbanana. Although I was the one who would look for four-leaf clovers, I transferred my wishes for my mom to Nanbanana in the story.
My point in sharing the backstory is that when you write fiction from what you know you don't have to write the truth. I used to say to the kids at school, writing stories is a chance to change, adjust the reality you know to something different. It's a time to be creative.
This story begins, it is the start of the summer holidays. Grandpoobee and Nanabanana pick up Matt, without his parents as he is going to spend a week away at the chalet. Upon arrival Matthew and Grandpoobee head to the lake.
The story predicably unfolds with each day of the week Matt advancing in his swimming abilities and from Monday to Wednesday he finds one, two and three-leaf clovers BUT try as he might Thursday no four-leaf clover was found. Friday he can't muster the courage to jump off the dock. The question is on Friday does he find a four-leaf clover and does he find the courage to jump off the dock before leaving the chalet?
MC reading In Search of Something Green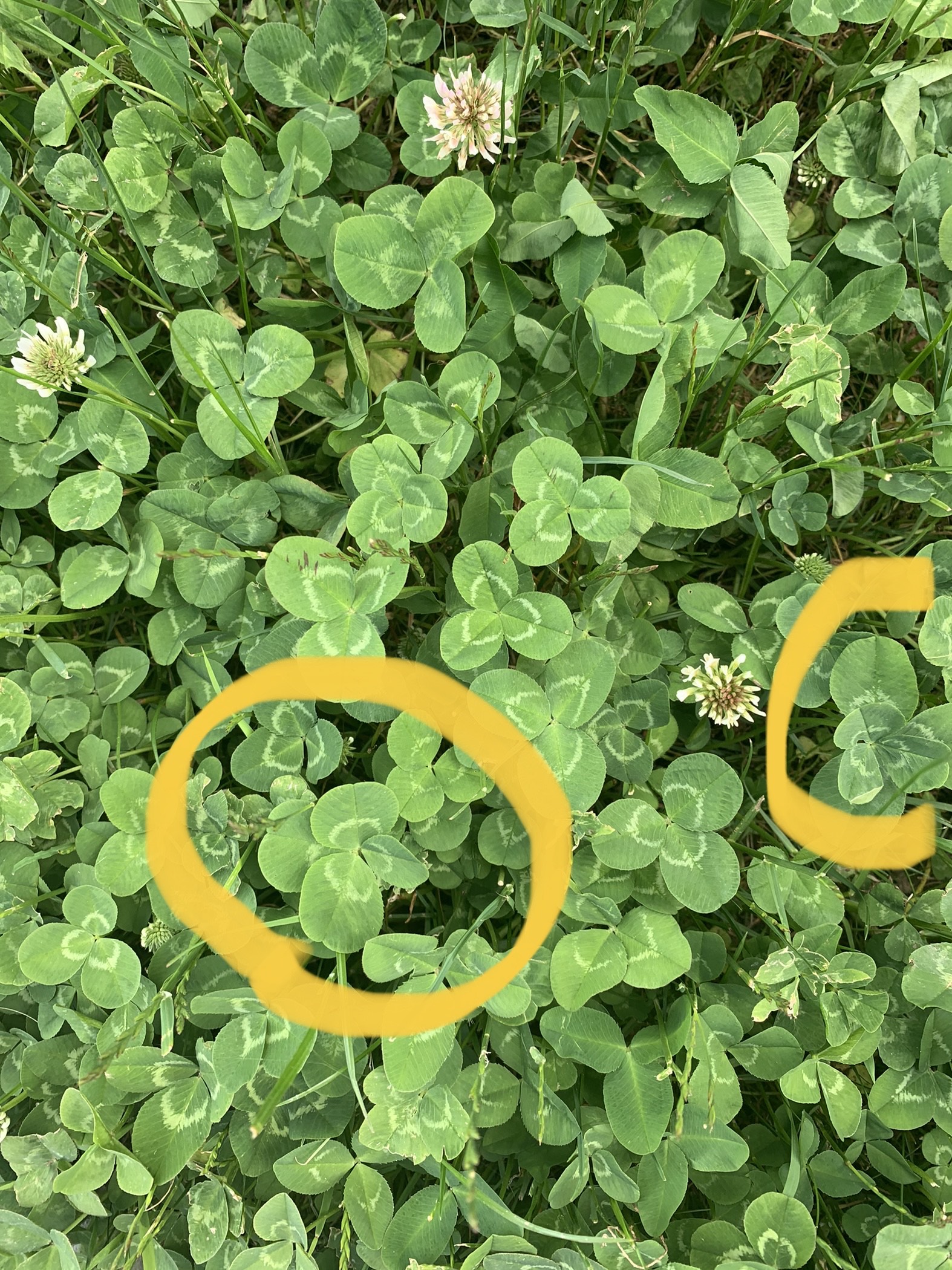 In this book Matthew and his Nanbanana when searching for a four-leaf clover sing the following:
I'm on a search for something green
A four-leaf clover that is rarely seen.
It is said that for those who find such a charm
That luck will stay and protect from harm.
This rhyme is meant to encourage listener engagement through prediction and playful repetition of the rhyme from the listening child. In addition, to support inferencing skills, at the beginning of the book the background pages begin with shades of lighter green and then progress to darker shades. Here, the adult reading this book can question and encourage the child to make connections as Matthew's courage builds the background darkens until the end where we have the dark green with the clover overlay.
Who did the illustrations? A parent volunteer who became a dear friend of mine, Katie Shepherd. I taught all three of her children. I passed her the story to read for feedback. She didn't comment about it for months. Then I finally had the courage to ask her what she thought. Her response was, "I loved it and I'm illustrating it!". She gifted me the illustrations! I only sent the story out once with a query letter and was told that it would possibly be used for an anthology. Since this never happened I decided upon retirement that I was going to self-publish it through Friesen Press and then return the original watercolours.
Funny enough this story has been a foreshadowing of our eldest son's life in his repeated challenges to find the courage to conquer numerous personal and professional dragons. The story also commemorates those special summer vacations for our family.
After publishing this book, I felt a deep sense of accomplishment. Yes, there were a few glitches that would help me avoid future layout problems.
With renewed optimism and confidence, I was determined to self-publish another story from my collection of over 35 stories. The question was: How was I going to do this when I was not confident in my own art abilities? I had approached artists in the past, however, they consistently responded that they were not interested in an equal collaborative project, even if I was willing to pay for the publication costs. Their response was my work was mine and they would be willing to be commissioned to do the illustrations. Several of them also left me feeling like I was taking advantage of a situation, which I found rather frustrating. I truly wanted to collaborate, if my work inspired them. In addition, if this was the case, I had no intention of directing the imagery. It would be exclusively up to their inspiration and perception. After all, it was to be a walk of faith and collaboration, not one ego controlling the other. Just to note the cost of securing an artist to do one's art can average between $300 to $500. a plate, or illustration. The average picture book has at least 12-15 plates, bringing the cost between $3600 to $7500.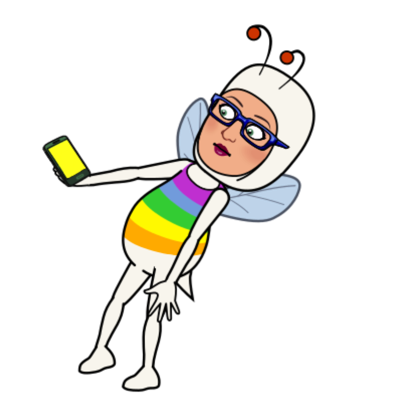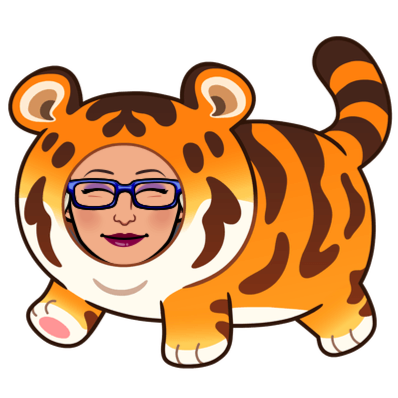 Then it happened, I had the most fortunate opportunity! I was taking a sculpting class and one of my classmates heard about my dilemma. She suggested that I speak with her 78-year-old father who was an artist, as she felt he might be willing to work with me. I met with Keith Cains and we agreed to collaborate. We both agreed to split profit after costs and the main mission was creative collaboration and the love of supporting literacy. He felt that this project could help him heal after the loss of his wife. In addition, he was trying to stay resilient and strong given the permanent leg injuries he sustained after a life-threatening cycling accident. He particularly enjoyed sketching and painting wildlife. It was a match made in heaven one of his prized pieces was of a Caspian tiger that had been entered into the Sidney Art show.
In my stable of stories, I had written 11 social skill stories for a course on Action Research, and one of the stories was about a turtle, Tim and a tiger Umit which took place in Turkey in the early 1950s. It was destiny…a match made in heaven! Timely Umit Upturns Tim went into creation, with Keith's spectacular pencil drawings.
This story is vocabulary rich and was intended for grade four. It is first meant to be a read-aloud-to-children book, rather than listening to the child read to the adult. I wrote it with many t- words and sounds making it a study of alliteration. Phoneme development is important for developing readers. Phonemes are the particular word sounds that we recognize in speaking. Our forefathers intuitively knew how important phoneme development is and as such created tongue twisters like she sells sea shells by the seashore, or rubber baby buggy bumpers.
Rich vocabulary development is directly linked to student success. In recent years a main thrust in education has been to encourage independent reading with our students, consequently, we have paid close attention to assessing their reading levels and providing them with levelled books matched to their ability. This is great but it can be limiting as educators shy away from challenging students with vocabulary that might be more difficult and require more explanation. In attempts of addressing these concerns, Timely Umit is rich in vocabulary and alliterative, at the back of the book, I added a listing of the t words plus the challenging words with their respective synonyms.
It focuses on one species of the animal kingdom that is endangered and the other extinct. In addition, it draws on two animals that would appear to be predator and prey or aggressive versus cautious, slow and mild. The choice of using these two animals was to emphasize two opposite points of view and the empathy and trust needed to problem solve and build relationships.
Do any of you connect this story to aspects of the classic tale of the gingerbread man? Tim has to make a decision as to whether he should trust Umit. Will he suffer the same fate as the gingerbread boy with the fox?
MC reading Timely Umit Upturns Tim

MC reading Happy Cat and Merry Cat

Now after this publication, I decided to publish another story. I chose a story that was inspired by a dear friend, Kathy. I met Kathy, a joyful neighbour and fellow teacher. We shared many laughs, enjoyed going for tea together and I nicknamed her Happy Cat. I wrote Happy Cat and Merry Cat imagining what it might have been like had we met during childhood. Keith graciously agreed to illustrate the story. I chose this story as it celebrated girl power plus it served as a safety lesson. I handed the story to Keith and he produced these lovely watercolours. As with the previous book, I did not dictate what should be drawn or painted. Keith produced the illustrations and asked for input from me. This story generated the most discussions between us as Keith lost a touch of motivation on painting the multiple images of the girls and the tearoom. As a result, we figured out ways to 'stretch' his illustrations further by featuring different art techniques such as outline and silhouette. We also decided to add the silhouette of the cats. Friesen Press did a great job on the graphics for this book, capturing the traditional feel of a tearoom. One of the tougher yet playful words I introduce to the children is bourgeoisie. The children have great fun pronouncing it and learning today it often refers to the elite or snobbery.
Interestingly, after publishing this story I shared it with my girlfriend's class and the kids were saying they wanted to hear more of the Happy Cat and Merry Cat stories. Since then, I have written two more stories about the girls and have a third in the works. None of these new stories have been self-published.
The fourth published story is titled Watchful Wishing Whirling Wanda's Whale Pleas! It was inspired over a dinner in Hawaii with friends. Karen Jukes and I were chatting over dinner sharing our fascination with whales. One thing led to another, and I started to brainstorm ideas with Karen on how a picture book could be written about whales and mimic The Boy Who Cried Wolf. I asked her if she would like to co-write a piece. Shortly after the trip I began writing ideas and started a storyline. Unfortunately given Karen's very busy job, she didn't have the time to devote to the project. We agreed that I would run with it on my own. The story continued to unfold but something interesting was happening: my inspiration of The Boy Who Cried Wolf was turning upside down. The story was unfolding so that Wanda would be desperately singing and dancing sending her pleas out to the whales but as what happens to many of us whale watching, everyone, but Wanda sees the whales. Eventually, it is the grandparents who end up saving the day.
In this story I included featuring alliteration with 'wha' sounds in the title and names. In addition, I played with the use of puns and homonyms. Pleas is a teachable moment for kids in the same sounding words that have different meanings, yet, her pleas were a constant request of please to the whales to show their grandeur.
MC reading Watchful Wishing Whirling Wanda's Whale Pleas

I took a break at this point, unsure if I should continue. Cost was a huge consideration, self-publishing through a hybrid company like Friesen Press is not cheap. Keith was busy doing a variety of drafting projects and wasn't as keen on doing illustrations with humans. His passion is drawing and painting wildlife. After much contemplation, I decided that there was one more story I really wanted to bring to life and that was Abbey's Dental Jewel.
This story was inspired by a random email. In 2011, I was teaching kindergarten. An email arrived in my fairy@sympatico inbox
I took a break at this point, unsure if I should continue. Cost was a huge consideration, self-publishing through a hybrid company like Friesen Press is not cheap. Keith was busy doing a variety of drafting projects and wasn't as keen on doing illustrations with humans. His passion is drawing and painting wildlife. After much contemplation, I decided that there was one more story I really wanted to bring to life and that was Abbey's Dental Jewel.
This story was inspired by a random email. In 2011, I was teaching kindergarten. An email arrived in my fairy@sympatico inbox
I followed by responding with the following:
I followed by responding with the following: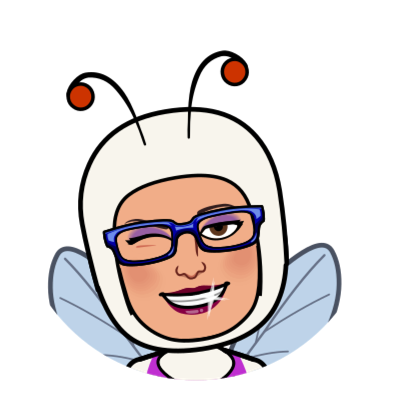 These emails triggered brainstorming on my part. I thought wouldn't it be fun to write an ABC story using alliterative tongue twisters and combine it with the story I spun for Samantha. The alliterative lines would run through the alphabet as it told the story of a little girl losing her tooth. The alliterative tongue twisters would support phoneme development and awareness. I could add more complex vocabulary in rhyming couplets to challenge late primary and early junior grades.
I mustered up the courage to illustrate the story by leaning on the help of three neighbourhood children. I knew I would struggle to draw the various poses needed from my imagination, so with parental permission, I asked the children to act out or pose for the various scenes in the book. Using the photos, I was able to 'inch by inch' get through all my planned illustrations. I chose to make the illustrations of the humans in black and white while the background is in colour. Why? First, I didn't think I would be able to colourize/shade the humans effectively. Second, I felt the skin tone and hair colour could be left to the imagination of the reader.
In the end, after hearing Xenia's explanation of what happens to children's teeth once the tooth fairies pick them up, she feels guilty and greedy for only focusing on getting money and now has a change of mind and doesn't care if she gets money from the tooth fairy.
Please note at the back of the book there is listing of tough vocabulary and synonyms.
Covid struck gobsmacking us all! I began blogging on education, parenting, growth mindset and creativity. My initial project was blogging for 100 days straight. This was a very invigorating experience that not only distracted me from the anxiety of the pandemic but it also helped hone my writing skills. The second Covid project was vlogging for 15 weeks (video blogging Monday to Friday) followed by a weekly summary blog. Again, this was an excellent productive distraction. These vlogs are posted on my YouTube Channel.
I was chatting a ton with my friend, Leslie,  on messenger and zoom. As a recent retiree, she was looking into self-publishing on Amazon. Prior to teaching, as a journalism graduate, she held positions for a smalltown paper and radio station. She was interested in publishing her own novel and children's stories. She introduced me to the concept of 20 books to 50 K. This premise was started by Michael Anderle, a self-published author whose goal was to give up his conventional job and be able to sustain himself by self-publishing. He determined that you need a series or collection of books to garner momentum and income in the highly competitive self-publishing world. He calculated that it would take 20 books to make 50 K. This movement has taken off world-wide and many indie authors have secured solid incomes form self-publishing. We were both intrigued and decided to set big goals. In no time, I was contracting her, under her new publishing company Sodalight Publishing, to format and edit my stories, at a fraction of the cost I was paying to Friesen Press.
MC reading Abbey's Dental Jewel

MC reading Mindful Max's Farming-focus Finger-frames

Mid-Covid, in January 2021, we moved to Comox. It was here I met an exceptionally inspiring woman named Maxine. Maxine is from one of Canada's most beautiful provinces, Saskatchewan. After driving across Canada with our youngest son, I was overwhelmed by its meditative beauty and as such, I call it Canada's yoga mat.
Maxine prefers to be called Max, a non-gender-specific nickname. She has held positions of leadership from being a mom of three, a farmer, an airline executive, an airport manager, and a community leader. Max is a role model for breaking stereotypes while maintaining steadfast optimism and determination. As I listened to some of her childhood stories and philosophy, I was inspired to write this non-gender-specific story of a mindful child who chooses to seize the day. Mindful Max's Farming-focus Finger-frames was written without a pronoun challenging the reader to decide for themselves whether Max is male or female. Interesting follow-up discussions have ensued between readers.
When I was teaching grade four, we did a lesson on using finger-framing to direct our focus on drawing and photography. I decided to use this technique repeatedly throughout the story. Since I had decided to illustrate the story, the challenge became how to consistently recreate Max's finger-framing hands. My creative muse, Leslie suggested rather than drawing them I decoupage the hands with tissue. I found flesh-toned crepe paper and voila. I also decided to add other three-dimensional multi-media collage techniques in other areas of the story.
Two new stories were birthed just before Covid. One was about our wee neighbour Molly who was three years old. An accomplished little Danish princess, she enchanted everyone with her talents, resilience and continual joyful attitude. Her one major vice was that she had 30 soothers. Her parents were expecting a second child and felt it was time she gave them up. Consequently, they decided to give them up to the soother fairy. This story became the inspiration for Mini Mighty Merry Molly.
The question surfaced, who would illustrate this story? Seeing Covid was not going away, Mark and I need to motivate each other. In 2018, we produced a documentary short that shared Mark's struggles with engaging with his creative side. It featured one artist from Toronto and four from the island. His art sherpa was Keith Cains my artist friend who illustrated three of my picture books. Some critiques commented that the film was more like a reality t.v. show. Sure, we had to tweak and contrive the story line a bit so the film would flow but the essence of Mark's continual struggle with gaining artistic confidence was very real. Years ago, I was so impressed with his drawn stick figures. He then began to illustrate some of my other social skill stories not for self-publishing a book, but so that I would create video readings on YouTube. You can find a few of these on my one channel.
I'm Not An Artist video on YouTube

MC reading Mini Mighty Merry Molly

How does this relate to Mini Mighty Merry Molly? I asked him if he was willing to illustrate the story with the intent of self-publishing. I took Molly's true to life storyline but enhanced it with a problem that occurs on the ferry. In addition, I wanted to add the elements of patterning to the story, so the reader can determine what is the pattern in the number of soothers given up over time. We also did patterns with graphic soothers around the pages to allow for more reader engagement.
In the end, Molly finds hidden soothers and she has to make a big decision…does she continue to hide them or does she come clean and give them up?
Backtracking before Covid, we sold our townhouse on Bear Mountain to Donna and James, a couple from Ontario. Donna was a former teacher with the Hamilton Board where I taught. We had a lot in common and quickly the friendship blossomed. I heard about their love of ravens, birdwatching and their interesting love story. The combination of these elements inspired me to write Red and Blue Yarn and the Nest at the Barn.
Donna is an avid knitter. We talked about picture book authors who have illustrated stories with different mediums, one notable author and artist is Barbara Reid who illustrates with plasticine. I suggested to Donna that we try to illustrate the story by knitting and crochet. It took over a year for us to maintain focus on the project, but eventually, we managed to knit and crochet a background, the raven, hiker, sun, and tree. We became rather stuck and unhappy with some of our creations, so we approached our friend Carol to help us create a few more objects and tailor improvements. James agreed to photograph our illustrations. As a group we wanted the project to support The Victoria Native Friendship Centre. All proceeds, that is including the production cost of the books, are being donated to the centre.
Did any of my story thus far get you thinking of people, places or events that have inspired you? I encourage you to jot any of these thoughts or connections on your index card. Also, can you think of classic fairy tales that you have enjoyed and might be a template for you to create your own fractured fairy tale. Have any of your own life stories played out similar to a classic fairy tale? Jot these ideas down.
MC reading Red and Blue Yarn and the Nest at the Barn

Picking up from my reference of hooking into classic fairy tales, as a teacher, I would love to collect fractured fairy tales. What is a fractured fairy tale? It is a classic tale like The Three Little Pigs that present-day authors have used as a template for new versions of the old. Here is an example of the fractured tales spun from the Three Little Pigs.
For me, I often relate my life experiences to classic fairy tales. When we moved three times on Bear Mountain, I called it the Goldilocks Syndrome: too small, too big, just right. Well, it turns out that it wasn't just right because we ended up moving up the island to Comox. Many of these traditional tales can be of great inspiration as a template for your own story structure and characters.
It doesn't have to be a fairy tale that inspires. In the case of Sallie and Sheba, I was inspired by a simple rhyme, Sallie sells seashells by the seashore. Taking a beach walk outside of Sooke with my dear friend Sallie and her dogs Mo and Jaffa, I kept thinking about the alliterative rhyme Sallie sells seashells by the seashore. As we walked, I meditated on the rhyme and the power of its phonemic structure as related to literacy, hence, this propelled me to write an alliterative poetic reflection about walking one's dog along the beach. I focused on 's' sounds and changed Mo to Sheba, which happened to be the name of one of her former dogs. My ultimate motivation came from my heartfelt friendship with Sallie. She was my first friend out on the island, as such I wanted to do something special to tribute her.
Illustrations? I decided to take a deep breath and attempt to impressionistically paint the scenes with acrylics.
This story is for young and old and particularly for beach and dog lovers along with those who love alliteration and rhyming couplets. An additional teachable aspect of this story was that we formatted the book so that the illustrations are mirrored on the opposite page with the faded illustration holding the text, thus becoming an example of symmetry.
MC reading Sallie and Sheba

MC reading Casey and Dash

In the winter of 2022, inspired by Leslie and her tuxedo cat Golden, and our Boston Terrier Torsha, Casey and Dash was born, a story about a cat and a dog. Both animals look alike yet they are different species and exhibit opposite behaviour patterns. This got me thinking about whether these animals could get along. I also, meditated on what it would be like to be each of these animals. Stirred by the blossoming of spring during my walks to the Goose Spit, I imagined what it would be like if each of our pets broke free from their homes and escaped to the sea.
I changed the names of our pets to reflect the initial letter of the species and the personalities of a cat and a dog. I then, with a bit more drawing confidence, began to sketch the scenes. I wanted it to be a bit of a guessing game for the reader to figure out if the initial sketches were a cat or a dog. Instead of writing in rhyming couplets, I decided to have a similar repeated rhyme that both animals say when they break free.
At this point, I had published 10 books, halfway to my 20-book goal. I looked over my stable of stories and realized one of my stories, Christmas Winds Grant a Wish, my late father had already illustrated. Years ago, I made the story into a personal book through Costco for my mother for Christmas. I asked, why couldn't I redo this story for self-publication? I spoke to Leslie and with the power of graphic design and enhancement, we were able to use my father's paintings.
I wrote this story inspired by my mother's childhood story of rescuing an aluminum-painted Christmas tree that was tossed out in the alley after Canadian Christmas. She was around 5 years old at the time. They lived in Winnipeg and owned and café in downtown Winnipeg. My grandparents being entrepreneurs and new immigrants from the Ukraine didn't have a lot of money for extras. My mother had one doll and often was playing in the junkyard off the alley. The year she found the trashed tree, she dragged it home and begged her parents to bring it into their flat for Ukrainian Christmas.
When My father was battling kidney cancer, I was working halftime so that I could drive them into the Princess Margaret Hospital so my dad could get treatments. I took my mother's story, enhanced it and wrote it in prose to fit a present-day elementary school child. It was completed without my mother's knowledge. I then asked my father to illustrate it and we would make it into a book for Christmas that year. Although these illustrations are not my father's best artwork, they were from his heart. He chose to use the colour purple as the predominant colour theme as this was my mother's favourite colour.
The dedication refers to how family stories can not only be treasured and passed down to the tribe but how they can help others seek to understand and cultivate empathy.
MC reading Christmas Winds Grant a Wish

MC reading The Little Dot
Book twelve, The Little Dot is a story I wrote when teaching a grade 4 class. We used it as our generic Christmas presentation for the Christmas concert about teamwork and hope, and it featured lessons in geometry. When I set up my YouTube channel after retiring, I decided to illustrate the story for the purpose of creating a storytelling video that could be used by classrooms at Christmas, integrating literacy and math during a holiday period.
I pulled out the drawings, enhanced them, redid a few then sent them over to Leslie to be formatted with the text and enhanced graphically. A professional artist might critique them as being rather rudimentary, true enough, however, they offer an innocence and purity that reflects in the main character, the little dot, Fred's desire to connect, share and celebrate in the festival of lights.
Written in prose, the reader will find repetition, rhyming character names, and a focus on synonyms. Also featured are basic concepts of geometry namely that that everything comes from a dot, lines are formed from dots, lines form angles, three properly crafted angles form triangles and multiple triangles can form stars.
This is a fun generic holiday story that works well as a school play or reader's theatre.
Book 13 The Stars and Magic that Made Us is particularly dear to my heart. I participated in the Big Island Book Festival last fall. I met fascinating area authors and became friends with several. One author, Sandra Lamb, who is also a prolific local artist in Merville, touched my heart with her incredibly emotive paintings. Her art grabbed my soul.
At the time I was supporting someone very close to me as they battled a relapse in their addiction recovery. A message that was emphasized during their recovery was the need for healthy boundaries in families. It's the fine balance between supporting and loving the addict while not feeding the manipulative dysfunctional beast of addiction. It is a very tough journey. Addiction rips families apart.
Looking through Sandra's portfolio, My husband and I decided to purchase a couple of her originals. As I perused her collection, I was drawn to her many paintings that featured people young and old expressing deep emotions and interesting activities. I also really enjoyed her descriptions. Numerous pieces connected in theme and told a story to me of a family. I asked her permission to use 23 of her existing paintings to illustrate a poem. My intention was to reverse the process and write the poetic story of family around her work. I explained that once my cost was covered all profits would go to a phenomenal organization, Families for Addiction Recovery (FAR) that is trying to make a difference not only supporting families battling addiction but increasing awareness and taking social action politically.
In formatting the book, it was decided to prioritize the art over the rhyming couplets, hence there are a few places in the book that to keep with the rhythm of the rhyme one needs to move through those pages quicker. It is our hope that this book will bring back loving family memories while igniting family discussion and reflections on those wonderful and heartfelt moments. We hope it leaves a lasting message of independence and healthy boundaries. It is a book for young and old.
MC reading The Stars and the Magic That Made Us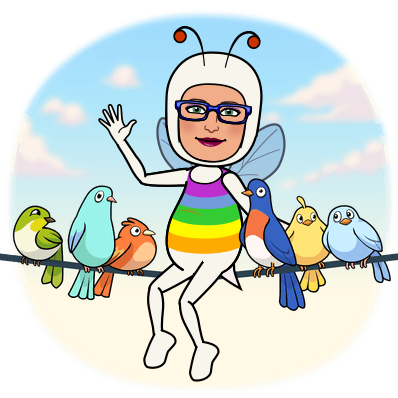 Book 14 has just been printed, Raven's Revenge. This book is very special as it was co-written by Leslie Bell and me. It is set at the Filberg Lodge and Park and as such, a percentage of the profits will be going to the park. The story begins when two envious and mischievous ravens, Caw and Squawk, have a plan to reshape their community while the park is closed for renovations. What will the humans find when they return?
Leslie and I brainstormed the storyline for three hours straight via Messenger. I wrote up a skeleton, then Leslie went in changed and added to the storyline. More discussions ensued then I began cobbling the illustrations. I was struggling to get them done, so Leslie offered her ideas. I finished 18 and sent them over to Leslie. She suggested five more scenes. She took these drawings and enhanced them by colourizing, flipping, isolating, and multiplying individual animals and readjusting some of the images by cutting and pasting. She was actively involved in the illustrating process digitally. The result? A true collaborative creative project from start to finish. We completely surrendered to the collaborative creative process where "the whole is greater than the sum of the parts."
I particularly like this book for the distinctive character development of Caw and Squawk. I also like the repeated rhyme that runs through the story and that there is some patterning happening as Caw solicits bunnies and chickens from local farms. I have to say I love reading this book aloud. It has such great potential for not just chiming in from listeners but the opportunity to engage in reader's theatre.
Friends this journey has been so fulfilling for me. In the process, I have developed my writing and drawing skills, expanded my marketing and social media understanding and abilities, met new creative and inspiring people, and collaborated with other talented writers and artists. BUT what is most important is that I have been contributing to literacy development and leaving a heartfelt collection for my family and friends to be enjoyed even after I leave this reality.
In addition, I have to say my self-publishing journey has been very therapeutic. Engaging in creativity has helped keep my energy and mind positive and clear while dealing with some major life challenges.
Let's go back to my initial hopes at the start of this talk.
I invite you to reflect:
Are you inspired to use picture books to inspire others or use them as a teaching tool?
Might you consider writing? Might you consider writing a picture book, or maybe a short story or novel or maybe it's a piece of non-fiction. Maybe?
Have you rethought your impression of the power of a picture book?
Has this presentation motivated you to try something new or begin a task or activity that your own lack of confidence has been a barrier to?
We can all be The Little Engines That Could. Come join me, chug a chug!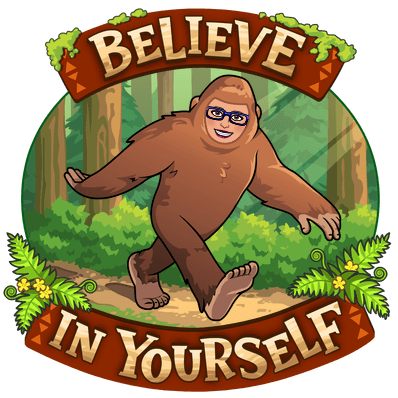 Books:
Meghan Cox Gurdon – The Enchanted Hour
David Marcum and Steven Smith – Egonomics
Eckhart Tolle – The Power of Now
Eckhart Tolle – A New Earth
Jean Vanier – Becoming Human
Viktore Frankl – Man's Search for Meaning
William Glasser – Choice Theory
Carolyn Myss – Invisible Acts of Power – Channeling Grace in Your Everyday Life
Daniel Pink – Drive
Stephen C. Lundin, Harry Paul, and John Christensen – Fish!
Steven Covey – Seven Habits of Highly Effective People
Lee Jampolsky – The Art of Trust
James M. Kouzes, Barry Posner – Leadership the Challenge
Craig Kielburger and Mark Kielburger – Me to We – Finding Meaning in a Material World
Spencer Johnson – Who Moved My Cheese
Joseph Jaworski – Synchronicity
Steven Covey – Seven Habits of Highly Effective People
Rhonda Abrams – Wear Clean Underwear – Business Wisdom from Mom
Laurie Beth Jones – Teach Your Team to Fish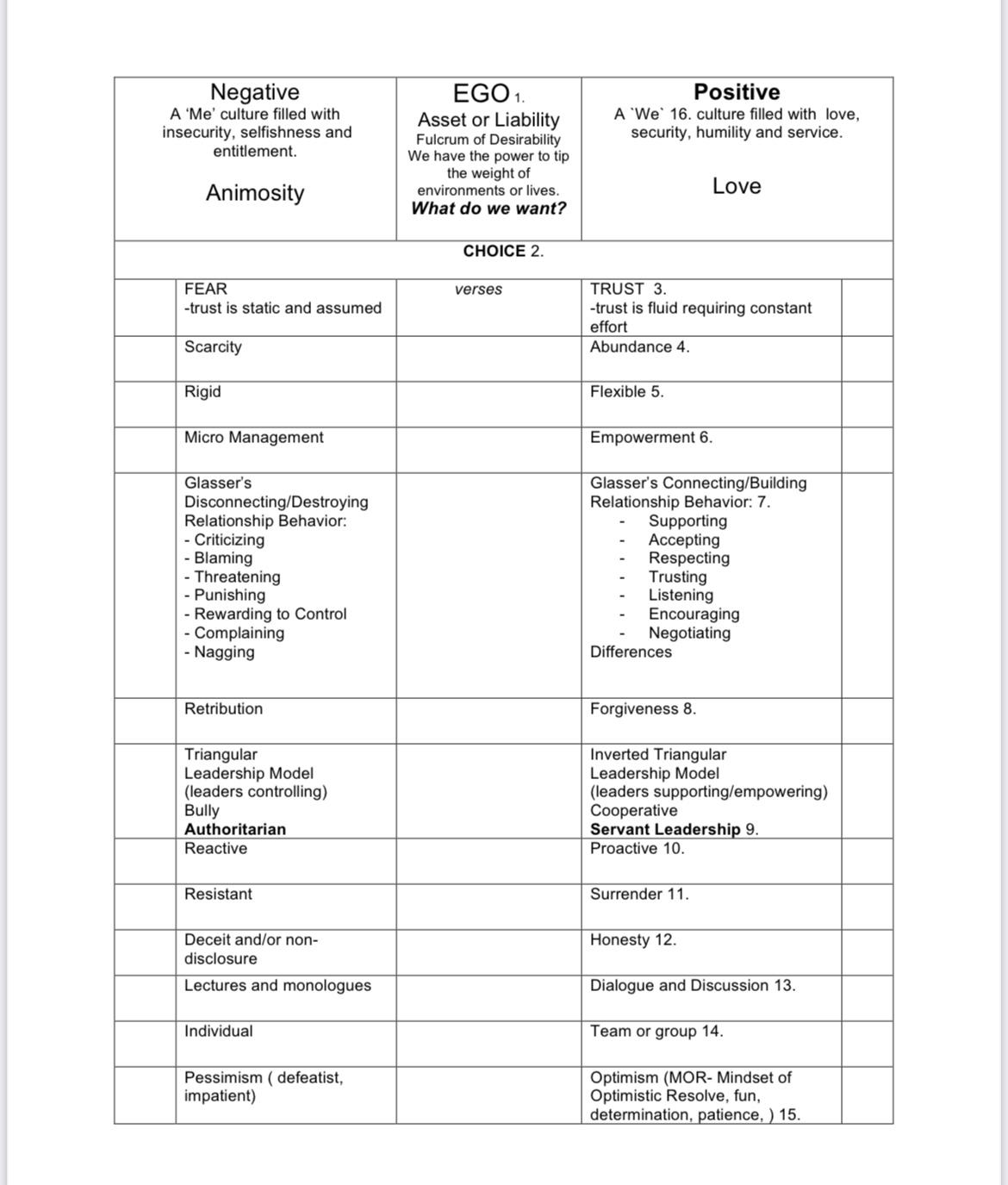 Further Reading:
Adams, Patch. Gesundheit! Healing Arts Press. 1998.
Blanchard, Kenneth. Johnson, Spencer. The One Minute Manager. William Morrow. 2003.
Covey, Stephen. The 7 Habits of Highly Effective People. Fireside Edition.1990.
Covey, Stephen. Principled Centered Leadership. Fireside. New York. 1992.
Dalai Lama. An Open Heart Practicing Compassion in Everyday Life. Back Bay. 2002.
de Posada, Joachim. Don't Eat the Marshmallow Yet! Penguin. 2005.
Frankl, Viktore. Man's Search for Meaning. Beacon Press. 2006.
Fullan, Michael. Leading in a Culture of Change. Jossey-Bass. 2007.
Glasser, William. Choice Theory. Harper Perennial. 1998.
Greenleaf, Robert. The Power of Servant-Leadership. Berrett-Koehler Publishers,Inc.1998.
Hunter, James C. The Servant. Crown. 1998.
Jampolsky, Lee. The Art of Trust. Celestial Arts. 1994.
Jaworski, Joseph. Synchronicity The Inner Path of Leadership. Berrett-Koehler Publishers.1996.
Jennings, Ken. Stahl-Wert, John. The Serving Leader. Berrett-Koehler Publishers. 2004.
Johnson, Spencer. Who Moved My Cheese? An Amazing Way To Deal With Change In Your Work And In Your Life. G.P. Putnam's Sons.1998.
Jones, Laurie Beth. Jesus CEO Using Ancient Wisdom for Visionary Leadership. Hyperion.1995.
Jones, Laurie Beth. Teach Your Team to Fish. Crown Business. 2002.
Kielburger, Craig. Kielburger, Mark. Me to We – Finding Meaning in a Material World.Wiley. 2007.
Kotter, John. Leading Change. Harvard Business Review Press. 2007
Kotter, John._ _Our Iceberg is Melting. St. Martin's Press. 2006.
Kouzes, James M. Posner, Barry. The Leadership Challenge. Jossey-Bass. 2008.
Lundin, Stephen. Christensen, John. Paul, Harry. Fish! A Remarkable Way to Boost Morale and Improve Results. Hyperion. 2000.
Lundin, Stephen. Christensen, John. Paul, Harry. Fish Tales. Hyperion. 2002.
Marcum, David. Smith, Steven. Egonomics. Touchstone. 2008
Mercy, Nadine. Deeper Souls Less Shoes. Agio Publishing House. 2008
Myss, Carolyn._ _Invisible Acts of Power – Channeling Grace in Your Everyday Life.
Pearsall, Paul. Wishing Well Making Your Every Wish Come True. Hyperion.2000.
Pink, Daniel._ _A Whole New Mind. Riverhead Trade. 2006
Pink, Daniel._ _Drive. Riverhead Books. 2011
Secretan, Lance. Inspirational Leadership Calling, Destiny and Cause. Wiley. 2004.
Secretan, Lance. Inspire What Great Leaders Do. The Secretan Centre. 2004.
Senge,_ _Peter. The Fifth Discipline. Doubleday. 2006.
Tolle, Eckhart. The Power of Now. New World Library. 2004.
Tolle, Eckhart._ _A New Earth. Penguin. 2008
Vanier, Jean. Finding Peace. House of Anansi. 2003.
Vanier, Jean. Becoming Human. Paulist Press.1999.

Recommended by my Husband:
Parent, Joseph. Zen Golf – Mastering the Mental Game. Doubleday. 2002