Vancouver Island is home to some of the most spectacular public and private gardens. Located on the north island in the Comox Valley there is an inspiring couple, Leslie and John Cox, The Duchess of Dirt and Duke of Compost. Seasonally they open their Growing Concern Cottage Garden to the public and run an online boutique nursery store. Not only are they show gardeners but passionate about educating young and old about the wonders and beauty of gardening.
Although I have yet to visit their garden, what has caught my attention is their cleverly written website which is packed with gorgeous photos, tips, recipes, gardening challenges (insects/diseases), an online store, and a listing of offered workshops (given covid they do offer zoom workshops!). In addition, their personal story of making lemonade from lemons, and transitioning from corporate downsizing to a gardening life, is impressive and inspiring.
Leslie calls herself The Duchess of Dirt, but I call her a true fairy. Fairies are guardian angels of the earth and I include children. In alignment with the fairy mission, three years ago, Leslie developed the Green Sprouts School Garden Program, working with local schools to educate 1800 students on gardening and growing food. The Duchess is dedicated to ensuring that future generations are engaging in the sustainability of our planet.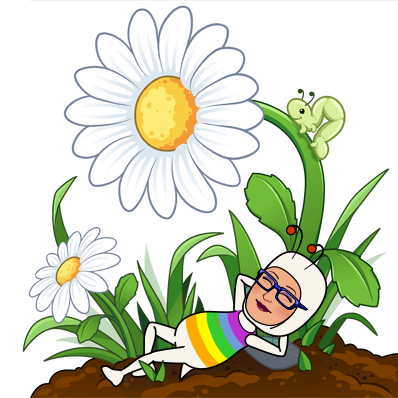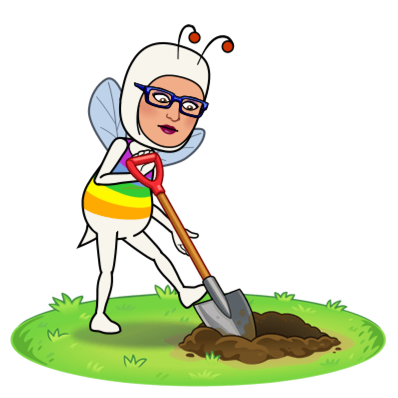 At this time of year when kids are out of school and parents and grandparents are looking for a place to take their children, I would suggest a walkabout at the Growing Concern Cottage Garden might offer the magical inspiration to engage the family in gardening. If you are lucky Leslie might be offering tea in the garden during your visit.
As many of you know, when I'm not living in the forests and sporting my human form, I live in a condo five minutes from the Comox marina. My gardening is limited to balcony pots and my array of house plants. If truth be told, I've never been a strong gardener like several of my fairy friends, Karen, Claudia, and Teresa to name a few. It is with great envy that I enjoy the fruits of their labour. Living on Vancouver Island, the gardening capital of Canada, couples like Leslie and John inspire me to stretch further in learning more about gardening, even if it means that I'll be limited to a balcony and pots.
Further Reading:
Large Popular Public Gardens on the Island: