I'm finishing this week with Chipman. Chipman, or better known as Dzidzio, was my grandfather, father's father. He was our big kahuna, the Grandest of Grandpoobees, the head of our tribe. He LOVED Christmas! He was passionate about setting traditions and ensuring the whole family assembled and enjoyed themselves. I called him Chipman because he LOVED his Lay's potato chips.
Every year from the time I was a baby until my late teens, we would head to Windsor/Detroit, on Christmas Eve, to gather with my father's two sisters, their husbands and my five first cousins. The evening was spent sometimes sharing a full meal, sharing snacks, opening gifts and heading to midnight mass. Sometimes we even played a game of Rumoli, which was a highlight for all of us kids winning a stash of pocket coins. Of course, the evening included blasting polkas, Lay's potato chips and the adults putting back a shot of cherry whiskey.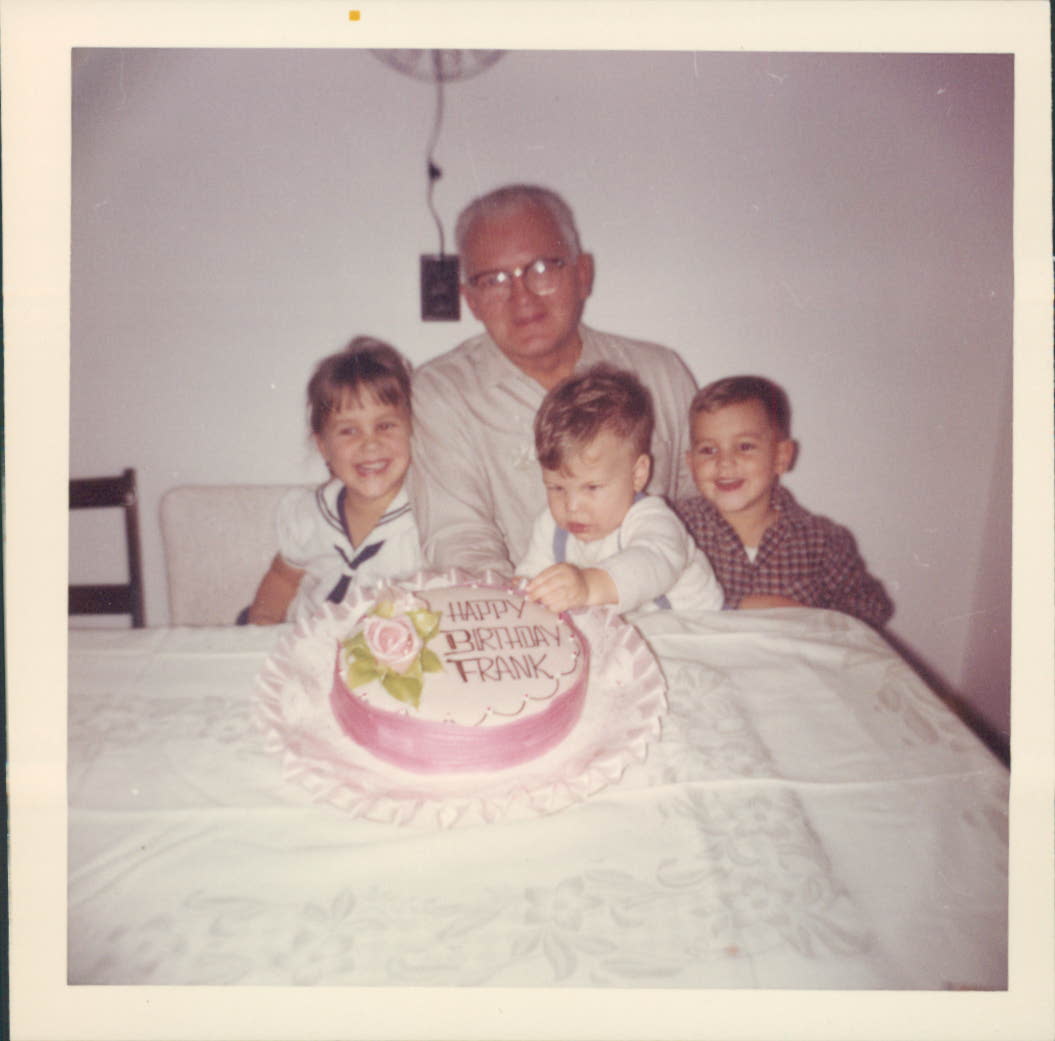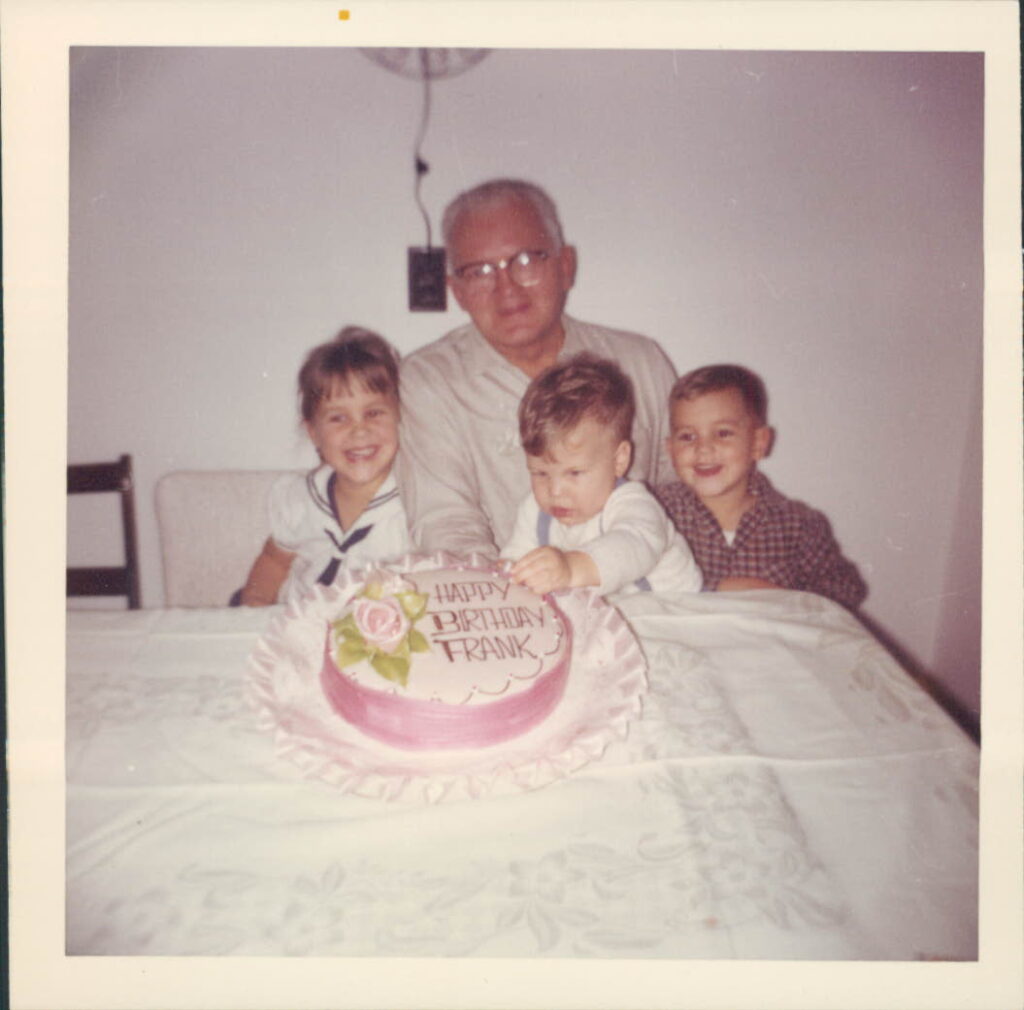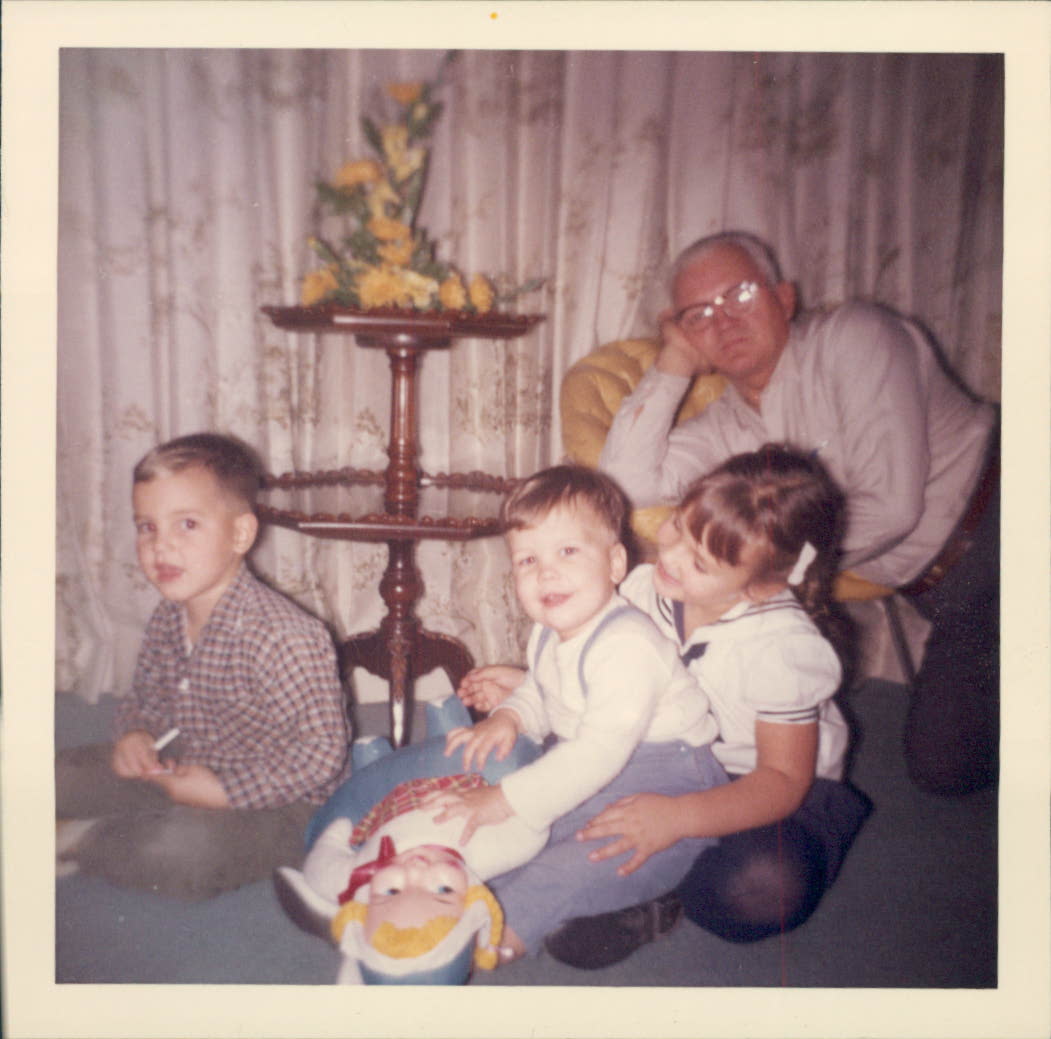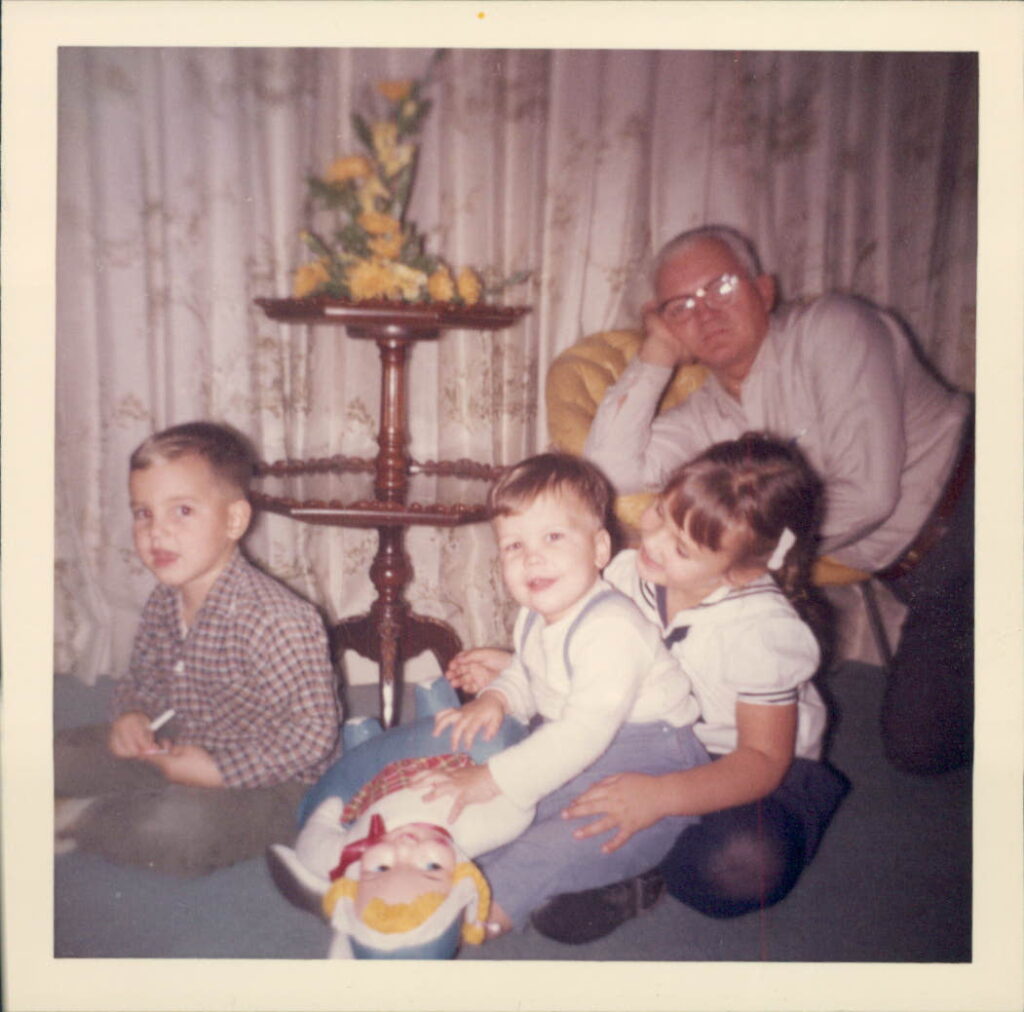 Dzadzio's tree was always the most spectacular. For years it was fresh but eventually, he deferred to a beautiful artificial one. He had a collection of spectacular lights and ornaments which grew from his boxing day shopping trips to Frank's Nursery. 
Our grandparents Dziadio and Babcia spent much of the fall looking for the hottest toy for each of the cousins. Santa came to their home too! As kids this was as close to going to the North Pole as you could get; a grandpa who seemed to secretly be Santa himself, toys, lights and the joy of playing with my cousins.
Christmas was a joyful time of family unification. We strongly bonded with our cousins and generally speaking have managed to stay in touch over the years. The youngest cousin, Robert, I consider my surrogate little brother. My cousin Dawn and Rick were the guardians of our sons when they were younger.
A month ago, we lost my 81-year-old Uncle Jim, Robert's father, to Covid. One of our beloved 'tribe' members. During all family gatherings, Uncle Jim was known to have a humorous banter going with my grandfather. Speaking to Robert last night, we were reminiscing about our special Christmas memories. We agreed that now our tribe is shrinking and that next to our immediate family, our first cousins are the next layer of our tribal roots. We affirmed the importance of keeping our relationship alive with the connection. 
We are grateful for our grandfather's leadership and devotion to holiday traditions. Chipman, you gave our family the precious gift of loving memories and familial roots. Thank you!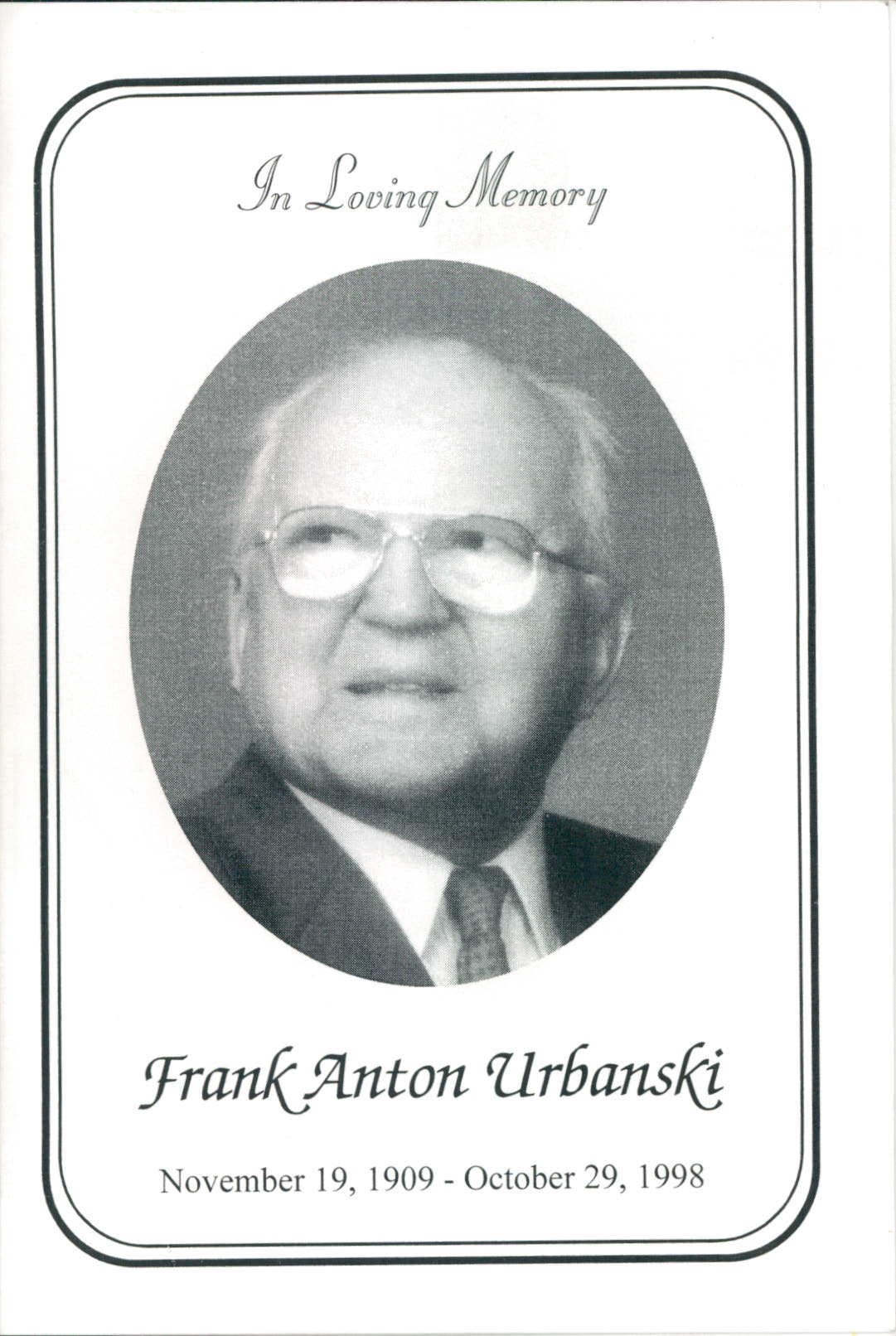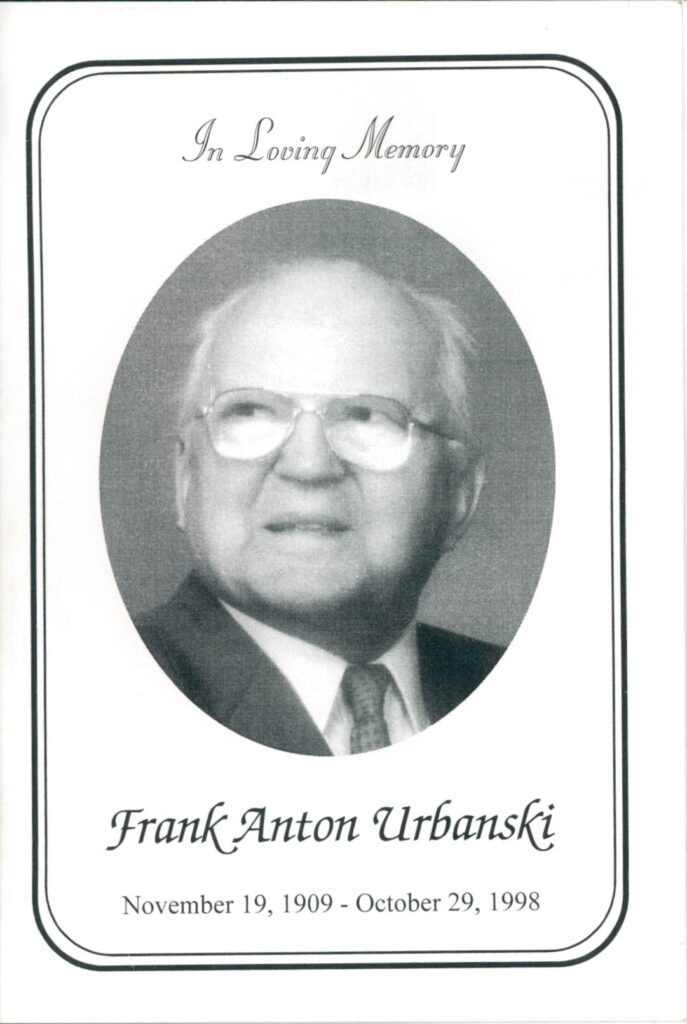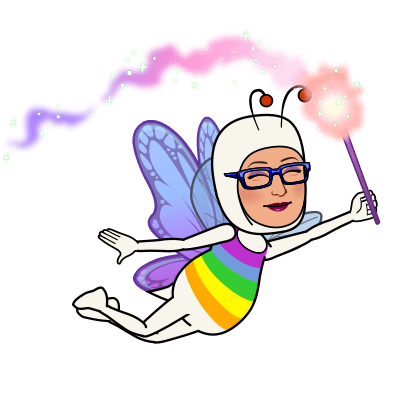 Quick Take Away Links
Chipman:
The Power of Grandparents: