Two weeks ago, I set out in my fairy costume to ambush a retiring teacher but, ironically I got ambushed by my own emotions. I found out Caroline, a local grade four teacher,  was set to retire. Reflecting upon the beautiful send-off I received at my retirement, and my warm teaching memories, I decided to pay it forward by surprising her with a mini fairy send-off. This was meant to be a random pay-it-forward gift from my fairy heart.
I spoke to her husband in advance and set up a time to surprise her. He told her that I was going to drop by to 'pitch' my books. I arrived on time, to find her husband pulling up behind us in shock upon seeing my costume, apologetic, explaining that Caroline had to go to see her father. She had left me a note to say thanks and that she would get back to me regarding my writing. Her husband felt terrible as he had no idea that I was planning a fairy send-off for his wife. He promptly contacted her at the senior village and asked her to remain there until a surprise arrived. He was unable to join us as he had a business commitment.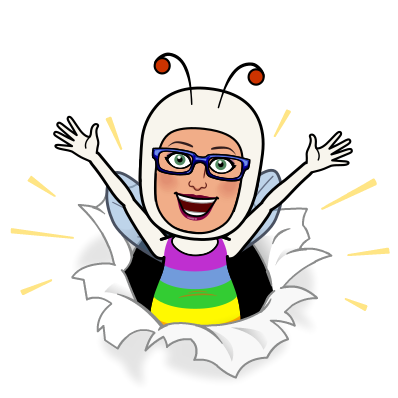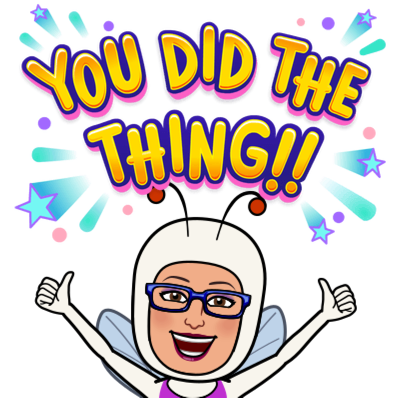 Mark, The Elf King, and I rode off in our beetle convertible to the senior village. We texted Caroline's husband who then let her know that the surprise was waiting outside. Mark walked up to greet her with, "This is your life!" I then followed by skipping out from behind the front hedge. What a delight to see her smile and headshake of disbelief! I proceeded to welcome her to retirement, refer to her love of gardening and then presented her with a magic wand (to stay focused during retirement), wings, (to take flight on her new journey), a couple of four-leaf clovers (for luck), fairy dust with two pennies (glamour is a magical ingredient to change anything negative to positive), and three of my books (to offer classroom support during her last week).
I proceeded to explain to her that I wanted to pay it forward, as I had the best send-off ever from my wonderful colleagues. I began to describe the spectacular clap-out but had to stop repeatedly mid-sentence as I was overwhelmed with tearful emotion. I must have stopped 3 to 4 times all choked up and having to take deep breaths. At one point, I turned to Caroline and said, "I can't believe this is happening. I have been retired for 6 years and you'd think I'd be over it. I guess I really miss teaching!"
The magic didn't stop there. Just as I completed my presentation, a spry elderly lady approached us with her walker.
"Who are you?" She asked with a twinkle in her eyes and a warm smile.
"Dazzle! What's your name?"
"Peg. I'm going to be 100 on October 7th."
We all were astounded! Peg looked at least 10 to 15 years younger. Yes, she had a walker, however, it didn't look like she was so dependent on it as she glided with such grace and ease.
I promptly said, "I'll be here for your birthday!"
Peg answered, "Really? You will? You'll have to speak with them as I know they are planning something."
I gave a big nod, "I'll be here!"
Then off she went for her daily stroll.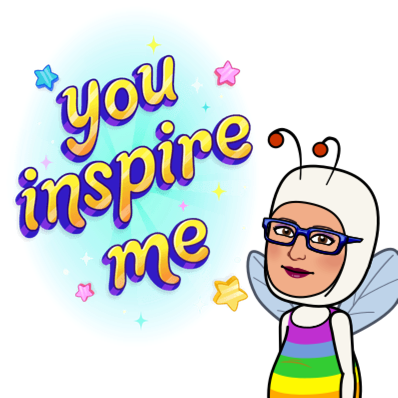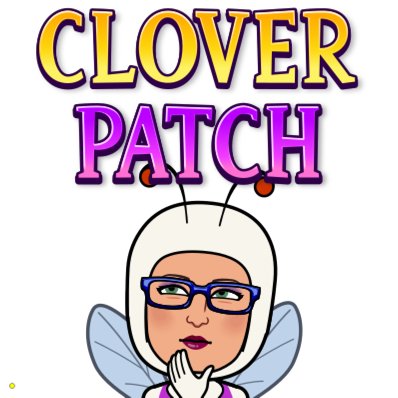 We left with warm glowing hearts. It was an honour and pleasure to pay homage to a fellow teacher who was completing her career of service to children in the community. Caroline's smile and gracious thanks let me know that this educator is filled with compassion and has a child's magic in her heart. She is also a fairy, as she knows where to find four-leaf clover patches!
The synchronicity of meeting Peg was precious and magical. Her independence, strength, joy, and spunk at nearly 100 reminded me to live life fully, and that age has no limit. Moreover, her excitement about turning 100 showed us that we are never too old to enjoy a celebration!
Above all, I realized I was ambushed by my own feelings of grief in missing the creativity, joy, and inspiration I garnered in teaching. It reminded me of the time when I left my interview for H.W.D.S.B, after having taken a seven-year leave to be with my kids at home and moved districts, I drove away in tears saying to myself, "I've come home." Following my hiring, I taught for the Hamilton School Board until my retirement. My final school Queen Victoria was an extraordinary community of children, parents, and colleagues, filled with empathy, dedication, and humour.
I learned that being an educator is at the core of my being. Although I deeply miss the classroom, I guess by writing and reading to children I'm hanging on to what keeps me vibrant and inspired. I might not be a classroom teacher but at 63 I still have 37 years to go as a writing fairy doing readings in libraries and through class visits. A grief ambush certainly has a way of putting things into perspective!